visions of dubai: part I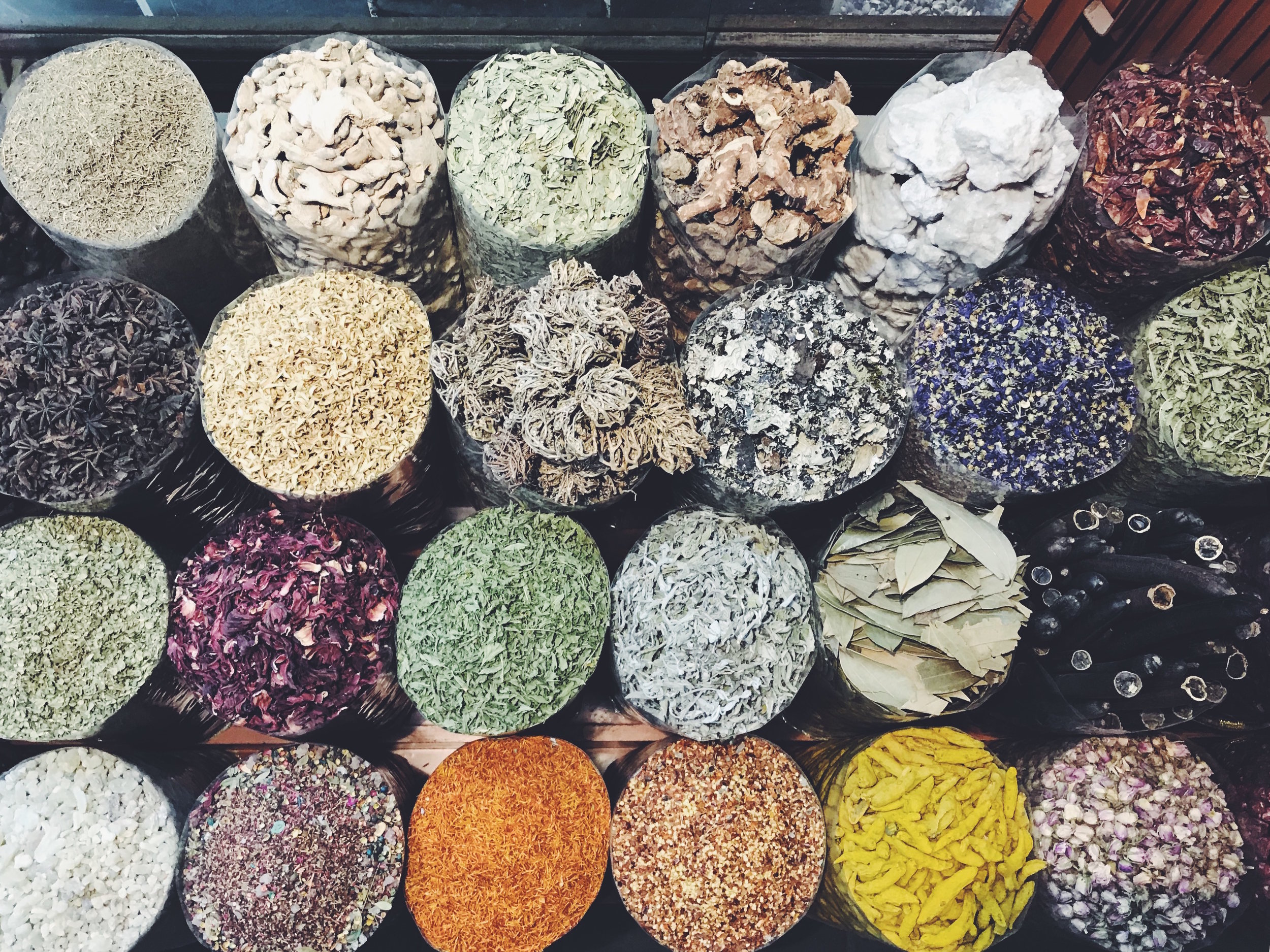 spices, crystals & a luxe sweat session
CLEAN PACKING
As most people take the time to diligently plan out their outfits while packing, I was more concerned with packing supplements, vitamins, clean beauty products and healthy snacks. read more 👇🏼
AIRPORT EATS: I try to avoid airport food as much as possible, so I arrived at the airport prepared with healthy alternatives. While waiting for my flight, I caught up on some emails over a glass of red wine + Go Raw flax snax with Justin's almond butter.
ON-FLIGHT EATS: My 14-hr snack situation included Blue Diamond almonds, Health Warrior chia seed bar, GG crackers, Justin's peanut butter, Smart sparkling water, Traditional Medicinals ginger tea, Ultima electrolyte powder.
ON-FLIGHT SUPPLEMENTS: I used Health Shield oil + olive leaf extract supplements to boost my immune system; lavender essential oil, melatonin + kava tincture to help with sleep.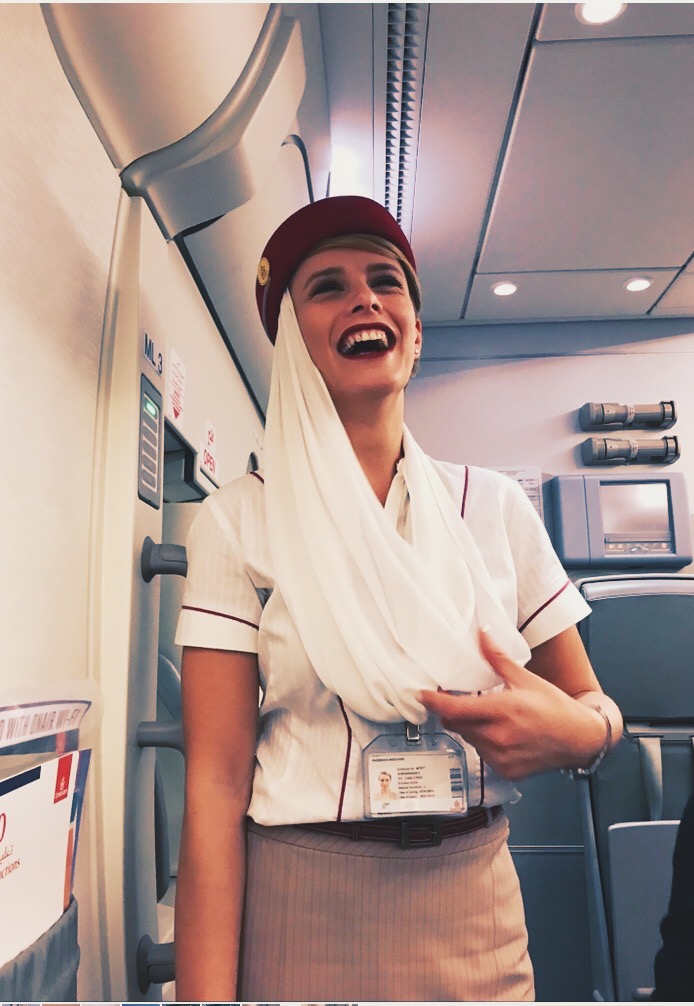 My Emirates experience lived up to the hype. 👌🏼
The service was exceptional and I was obsessed with this adorable flight attendant, who was so helpful & friendly throughout the flight.
<<<
(✈️I booked my flights through Skyscanner, which is a great site for cheap-ish airfare)
above [sofitel downtown dubai]
I arrived at the beautiful Sofitel Downtown Dubai around 8pm. We booked the hotel last minute on Expedia and got a great rate for such a modern luxury hotel — with THE most incredible pool terrace. (I used Expedia throughout my trip and was super impressed with their deals.) Upon arrival, we needed food/drinks asap, so we went directly to the Sofitel outdoor lounge, ABOVE, located on the pool terrace. Such a cool & stylish, somewhat club-y, Arabian ambiance w/ views of the lit Burj Khalifa. Our evening included:
jalepeño tequila cocktails ✔︎
mezze platter ✔︎
rose hookah ✔︎
= the most perfect welcome combo 👌🏼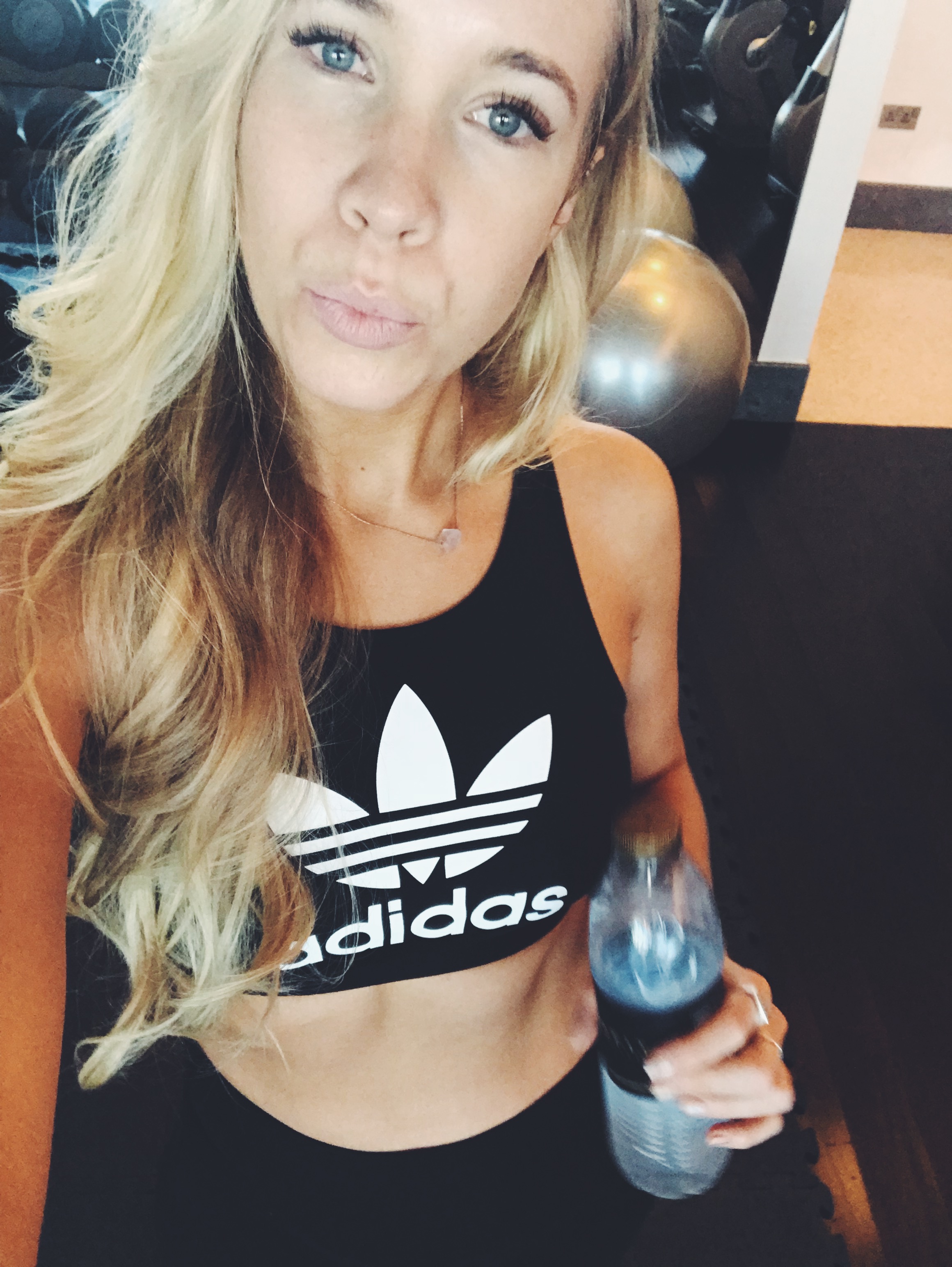 NEXT MORNING: SWEATING
AT SOFIT
45 MINS CARDIO

30 MINS WEIGHTS
Sofitel gets wellness 🙌🏼
It's no surprise that the gym inside Sofitel, named SoFit, is as minimally-chic as the rest of the hotel. I began my first morning in Dubai with a luxe sweat session - complete with chilled towels & spa water - followed by lunges + squats alongside the insanely beautiful pool terrace. (I took a Zhou Nutrition Energy + Focus supplement and mixed Keto Drive powder with the spa water)
EXPERIENCING TRADITIONAL DUBAI CULTURE.
After falling in love with souk life in Morocco, I couldn't wait to check out what Dubai had to offer. Our souk excursion began with a pretty, peaceful (& selfie filled) boat ride across Dubai Creek. We spent the afternoon wandering around the labyrinth of souk shops, trying on embellished slippers, sampling fresh dates & making some key UAE purchases -- like turmeric soap & aphrodisiac tea. We spent a lot of time chatting with the various shop workers to expand our knowledge about the herbs, spices & teas that are staples in their culture. We also really worked our bartering skills.
DID YOU KNOW THAT coconut meat HELPS BUILD LEAN MUSCLES + REUCES BELLY FAT
In our attempt to find our way out, we stumbled upon the most enchanting little crystal shop, hidden in the back alleys of the souk. This was by far my highlight!! We discussed all the powerful benefits of the crystals and gemstones with the shop owner and he demonstrated the magic of the Tiger Eye. I expanded my crystal collection with purchases of clear quartz, rose quartz, jade, amethyst, citrine & the magical tiger eye. I give partial credit for the amazing adventures that followed to these powerful little babies. ✨🔮✨
I ended my souk adventure with a fresh coconut & a photo shoot with one of the shop owners/new friend, complete with multiple props & poses. (The first of many photoshoots taken by a random person I met along the way. )
We ended our day in Old Dubai at this secret garden tea house that served traditional Arab fare in the most charming setting. It was the perfect post-souk destination to refresh & refuel & experience
authentic Dubai dining, before heading back to the contemporary, lavish downtown scene for a night out.
omg, THE FOOD WAS UNREAL.This meal included:
the BEST hummus i have ever had -- so fluffy & flavorful

fresh, warm pita made in the wood burning stove

arabian nights tea to renergize

pickled veggies -- obviously we indulged in the pita, but balanced it out by requesting veggies to dip in the hummus as well
also, THESE DECOR VIBES 👌🏼
It was such an incredible first 24 hours -- and only got better! Stay tuned for PART II. xoxo lindsay